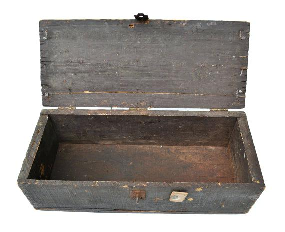 [Nikki and Timothy Chooi] were...convincing in a new work, "Time Capsule" for two violins by Daniel Temkin...Sweet and simple, the work comes across like a memory stream in an American vernacular...[with] one especially lovely section where Nikki launched into a repeated pattern as Timothy played ardently high above.

- Peter Dobrin, Philadelphia Inquirer
(Philadelphia, PA)

Temkin's "Time Capsule" makes appealing references to some of Aaron Copland's chamber music in its openhearted expressivity. Nikki and Timothy Chooi gave it a persuasive interpretation.

- Michael Caruso, Chestnut Hill Local
(Philadelphia, PA)
The concert opened with "Cataclysm," an eight-minute score…written by Daniel Temkin. The work traces dream states, according to the composer, and appropriately with low, shadowy sounds, soon to pull into well-defined shapes, some of them massive. The swift accumulation of sensory overload is effectively managed, and mounts to a climax that is well-crafted, not just noisy in the service of the composition's title.
- Jay Harvey, Upstage
(Indianapolis, IN)
Three world premieres performed by Michael Torres on alto saxophone…included Daniel Temkin's Flourish, Jason Thorpe Buchanan's First Study, and Torres's own Voices of Contempt. All of these pieces highlighted the considerable dexterity of the performers and demonstrated an impressive command of the saxophone idiom on the part of the composers.
- Stephen Lias, NewMusicBox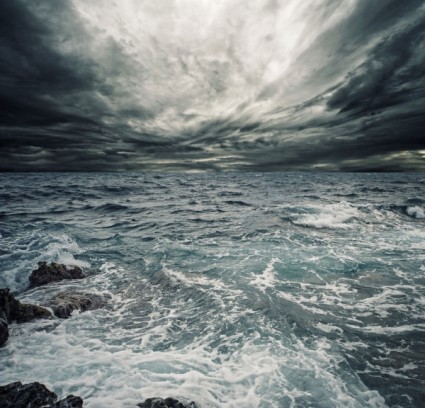 OCEAN'S CALL
string orchestra
Temkin's piece captures the immensity of the Pacific Ocean and Big Sur, the rugged stretch of coastline California...In three movements, "Ocean's Call" demonstrates an allure too difficult to convey in words – mist blowing through the mountainous landscape and waves crashing against steep cliffs....At other times, [the] music assumes a more reflective nature. In the final movement...the music relaxes into a lullaby of sorts, a state of calmness marked by ceaselessly rolling waves.

- Lawrence E. Knox, Houston Chronicle
(Houston, TX)
INTRICATE MACHINES
string quartet
From the intoxicating, Bartok-inspired, "I. Heavy-Metal Viola" to the later meditative simplicity coloring "IV. Constellations" Temkin's work has a tonal logic that is easy to follow, and the concert hall honored this engaging world premiere with enthusiastic applause.

- Stefan Uhrmacher
Saarbrücker Zeitung (Germany)
The movement began in musical darkness, with [Hong Kong Philharmonic] concertmaster Jing Wang repeating a slow and clear melody, leaving us with a feeling of loneliness...As the violin is joined by the quiet murmurs of cellos and basses...solos from the woodwinds enter depicting the moon gradually rising,...leading to a final climax of emotion where the brass join. Afterwards, the opening violin melody sounds again, taking us back into a quiet mood with the echoes of percussion and strings – a logical return into this peaceful musical world, now without any sense of darkness. The piece very successfully conveys the rich imagery of its title to the audience.

- Fanfu Zhou, Wenwei Po
(Hong Kong)
Daniel Temkin contributed a short cantata for soprano and baritone, in three continuous movements, the whole couched in a kind of Coplandish-Brittenish lyric parlando…The word-setting was nearly immaculate—fluent and easy on the whole, but boldly rhetorical where the words demanded it. In "Summer Rain," for example, the beautiful passage "Drops fell and flattened on the tin roof,/And rang like little disks of metal./Ping!—Ping!—and there was not a pin-point of silence between them" was so skillfully managed that even a giant upward leap on the word "rang" seemed natural and necessary, and broke neither the musical line nor the train of thought. The singers, Vira Slywotzky and Mischa Bouvier, did their best work of the night—every syllable clear as a bell, nothing oversold or oversung—and Margaret Kampmeier's piano-playing was everything that could be desired, especially in the interludes, which were exceptionally substantive and eloquent.

- Christopher Johnson, Zeal NYC
(New York, NY)

Temkin's piece [Summer Rain]…was performed without a break, showcasing…the singers' skills in shaping and declaiming a text…[and] artful piano imagery and transitions from song to song.

- David Wright, New York Classical Review
(New York, NY)

Thunder is heard in the background [and] the…songs that follow listen to rain, suggested in the singers' voices and also in the accompanying piano['s]…delightfully trilled raindrops.

- Susan Hall, Berkshire Fine Arts
(Boston, MA)
BUTTERFLIES & DRAGONS
sextet
Bringing a different sensibility, composer and percussionist Daniel Temkin chose bursts of energy in his Sextet: Butterflies and Dragons. Here, each instrument is treated almost as a form of percussion: short motifs come off the strings as an explosive force, then refer back to Temkin's own playing on an array of percussion. In his other works he displays a contemplative side, writing for voice or piano or chorus with careful evolution of short motifs, and even his percussion works are surprisingly lyrical and coloristic. Sextet, though exuberant, contains a thoughtful core, perhaps the butterfly within the dragon.

- Adam Broner, Repeat Performances
(San Francisco, CA)